10. Rujan 2019.
viale Molise 68 20100 Milano (MI)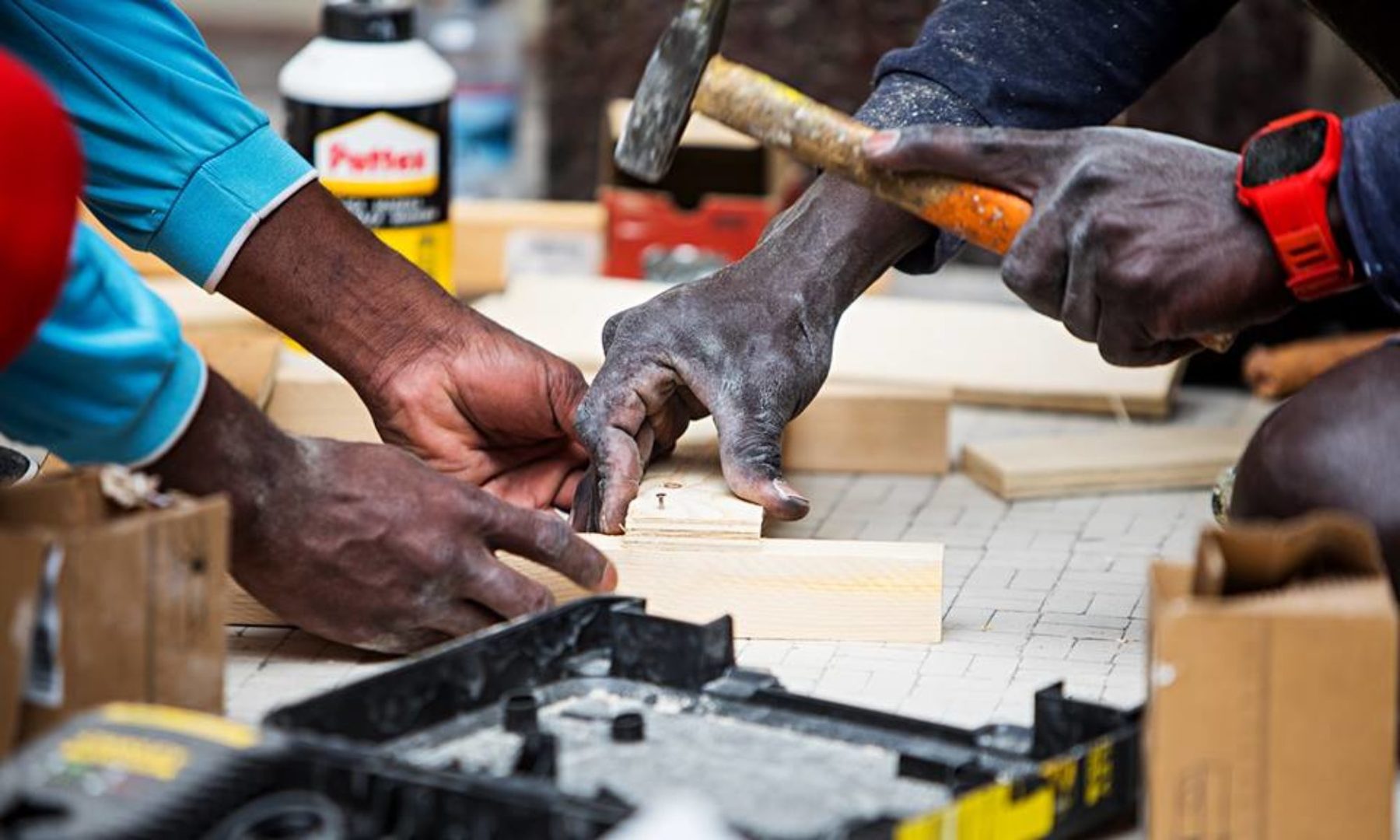 This is a simple story. A story of hardship and success, strength and balance, work and commoning.
I came back to my homeland Italy after 10 years living abroad, studying and then working around Europe. Returning for a new job with my partner, we moved into an apartment in a new community. We had some furniture gathered from our two flats but we still missed some stuff, like a table in the kitchen and somewhere to sit.
We are committed commoners and we strive to change social and economic models, avoiding the usual behaviours typical of a somewhat broken Western society (for example consumerism fed from big distribution corporations). Although the mainstream media try to feed us with propaganda and myths on the migrant crisis, we also know that Italy is hosting quite some migrants and refugees from all parts of the world. Some are more lucky than others, some bring with them more trauma than others.
After speaking with friends about our furniture needs, we discovered a project for economic migrants hosted at MACAO in Milan: EBONY - Decolonize Work. Ebony is a group of migrants working with people at MACAO to design and build all one may need in terms of interior design. We thought this would be a great opportunity to foster the Commonfare in the real world; an example of how it is possible to share the economy, to give and receive, to express with actions how we have indeed so much in common.
After a couple of meetings and some back and forth with instant messenger apps, we received a table and a couple of stools for our kitchen. They have been delivered at our home by the very producers, something that rarely happens is the mainstream economy, apart when one buys from artisans and high end designers.
It struck us the humble way in which all this happened: two guys from Ghana and an Italian member of MACAO showed up one afternoon at the end of July and we invited them for a quick snack before they headed back to Milan.
They left us with not only a great table and stools at an extremely reasonable price, but they also left us with thoughts about the craziness of our society, the commonality of the human spirit's resilience and how simple it can be to have an economy that becomes human again.
An economy where people are not just numbers and that work is more than making a quick profit.
EBONY - Decolonize Work can become a leading example for those who make big decisions and laws for the labour market about how easy and important it is to create a sharing economy from the bottom-up. Not only for the advantage of some big companies in Silicon Valley, but also for the majority of the people breaking cultural silos and bridging new ways of production for the common good.