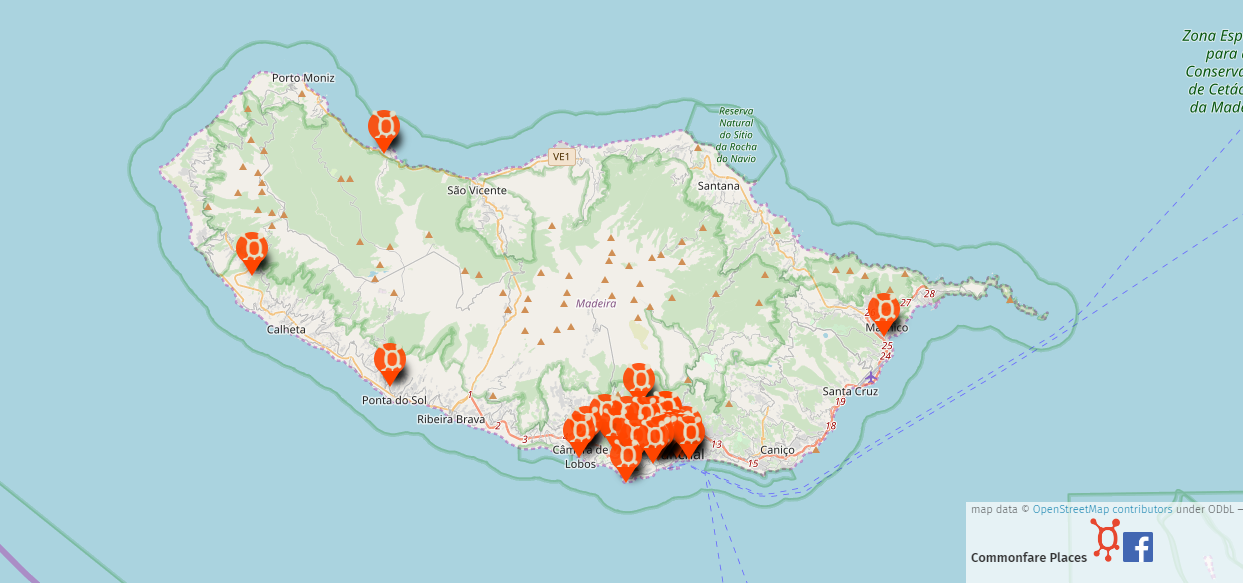 Madeira is an archipelago situated in the north Atlantic Ocean, southwest of Portugal. It is an autonomous region of Portugal with a total population of 289,000. Funchal, the capital of Madeira located on the main island's south coast, has a population of 111,892 making it sixth-largest city in Portugal.
During the past few months I had the possibility to map a network of organisations, associations and socially beneficial activities in Madeira island. I found around 40 such projects, that vary in their focus, size of the project, duration of their activity and the way in which they are financed. Most of them have been driven by the enthusiasm and energy of people who work for their beliefs, to create a better environment and living conditions for all. These projects are often aimed at helping the most disadvantaged and marginalised people.
Those Madeiran projects, presented in the past months in the Commonfare website, have one thing in common – they all began as a voluntary activity without a pursuit of profit and they all try to comply with social and environmental needs.
A map of these projects (made with uMap, a software based on OpenStreetMap), has been created and sent to all the mentioned organisations so that they can eventually use it for their own needs or participate in expanding it by adding more contacts. It can also serve as a useful tool for easy orientation in the local service network.
If you want to contribute to the development of the map feel free to write a comment below or to use the Commonfare contact channels.
You can find the map, that currently shows around 40 Madeiran organisations here.