"a food co-operative based on community-supported agriculture (CSA)"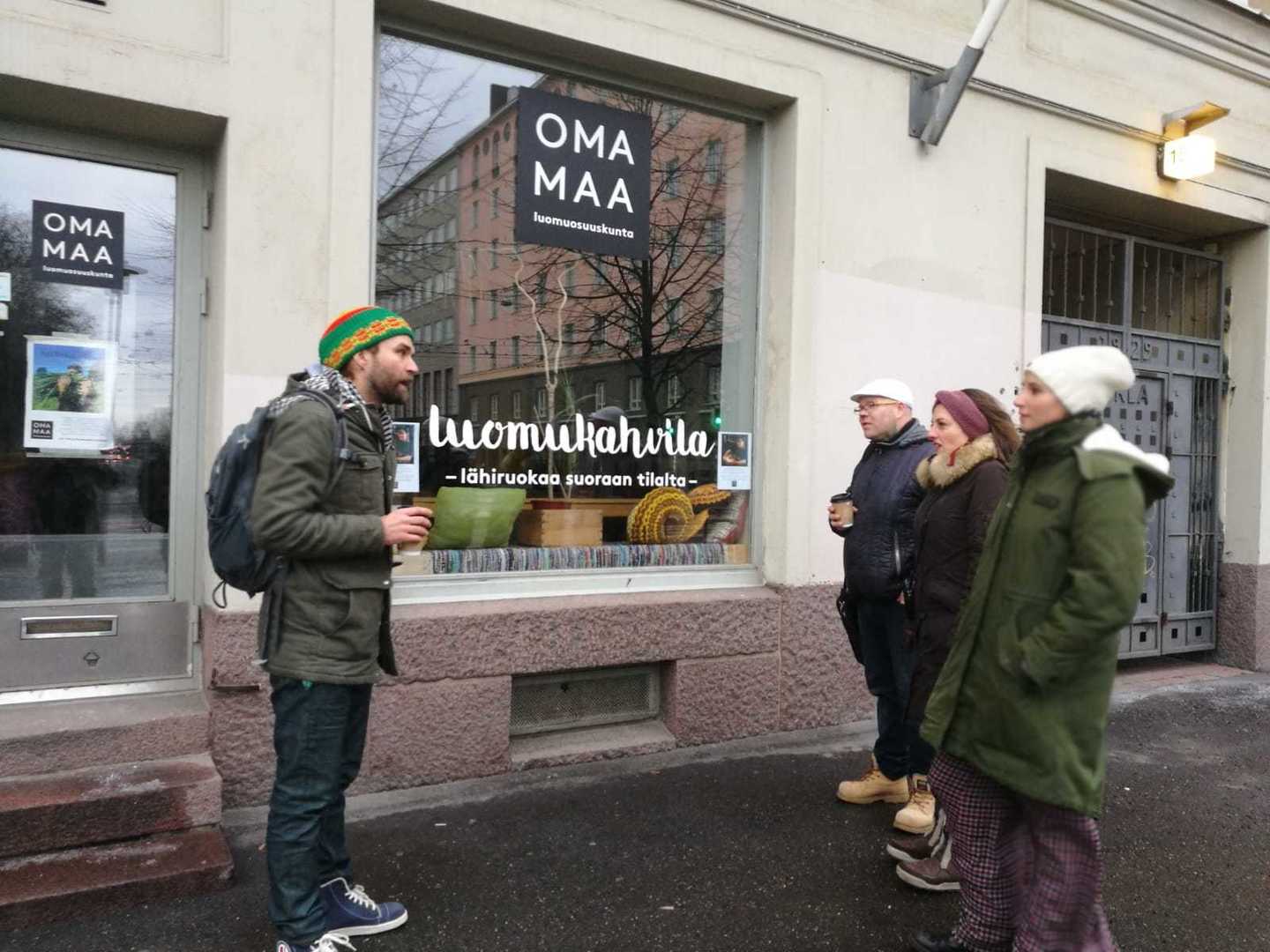 With the dyne.org/commonfare team I am a guest for the next two days of Oma Maa in Helsinki.
Oma Maa is a food co-operative based on community-supported agriculture (CSA) as well as ecologically and socially sustainable food production methods. Currently they have 5 producing members and 146 food members in the co-op. Together as a community they produce a large variety of vegetable based food products at their community farm, the Lassila family farm in Tuusula, about 30 km from Helsinki. They are are looking to grow into a community that can sustain 200 food members in total.
Along with the food corp they run a Communal Kitchen in their space downtown Helsinki in the once popular (now gentrifying) naighbourhood of Kalliossa.
The food production of the coop is organic, seasonal and local. As they explain to us they try to avoid dependency on natural resources needed elsewhere, using principles from permaculture and circular economy.
As we were busy explaining the commonfare platform and introducing a large group of commoners to it analysing their wish to organise and build around Hemp production a sustainable economy, we spoke with our guests about their plans and visions.
( referring to my previous post: https://commonfare.net/en/stories/cannabis-as-commons)
You can find the site of Oma Maa good practice with their story here: https://www.omamaa.fi/in-english/
After the first day of the workshop we set communally to enjoy a great vegan dinner prepared with Oma Maa diaries. Fredd's personal favourites the Rye Bread with hemp seed pasta and the hemp milk based ice cream. The whole closed with a cup of medicinal tea that saved him from the cold.