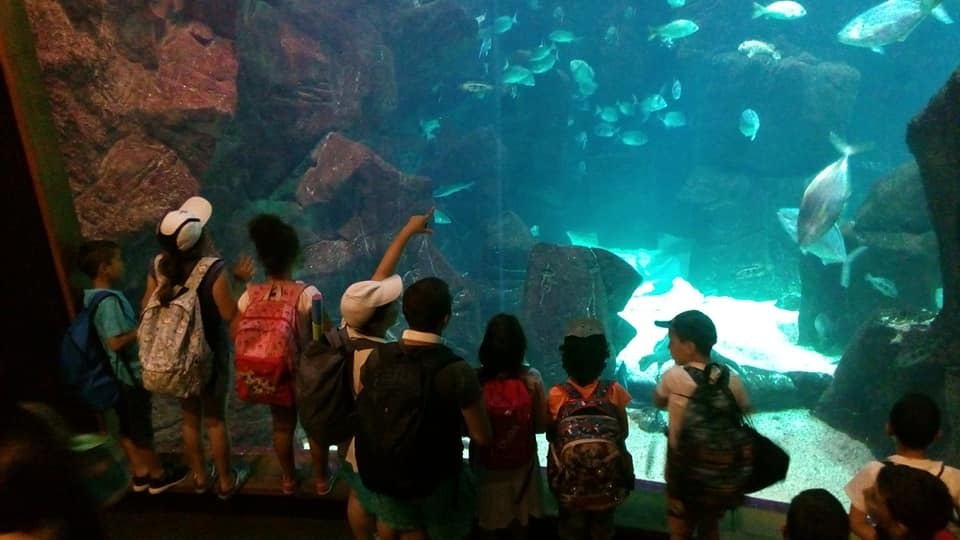 APPDA-Madeira
APPDA-Madeira is a Private Institution of Social Solidarity that works with children, youth and adults with developmental disorders and autism. It all started in April 2004 as monthly meetings of parents with children with Autism Spectrum Disorder. In 2005 it was recognised as a Public Utility Group.
The organisation's mission is to promote social and psychological well-being and consequently the quality of life and the education of people with developmental disorders, specifically those with an Autism spectrum disorder (ASD).
The APPDA -Madeira has three branches, the Centre of Therapeutic Support, the Daily Activity Centre and the Inclusive Holiday Centre for children, youth and adults with developmental disorders and autism.
Centre of Therapeutic Support
Since 2013, the city has provided the organisation with office space for operating costs only. These new premises have since served as both the headquarters of the organisation and a Centre of Therapeutic Support, that offers a full range of services for children, youngsters and adults with developmental disorders and autism.
APPDA offers individual therapeutic support by professionals. These sessions are conducted according to the client's needs, and it's quite common that the entire team of employees collaborates on the course of therapy.
Currently, the Centre offers individual support in various areas, providing Psychomotor learning therapy, Psychology and Special-needs education support, Speech therapy, Physiotherapy, Occupational therapy, Musicotherapy, Psychopedagogy and social competencies support. Among the wide range of the individual therapy sessions, the organisation also offers three hours of group aquatic therapy lessons two times a week.
It is undoubtedly admirable that this organisation is maintaining a very high standard of multiple services for their clients under challenging conditions.
The coordinator of the project, Sofia Erra, says: "Even I am surprised that we are still open, even though we don't have the financial support of the government. It's a miracle." And she adds: "The Municipality of Funchal is currently supporting us, which provides important assistance. Besides, we live from the support of parents and occasional help from the Municipality of Porto Moniz and Camâra de Lobos. At the moment, we have the promise of help and support from Social Security. If we had the support of the government, it would be fundamental to our continuation, because without it is very complicated to survive."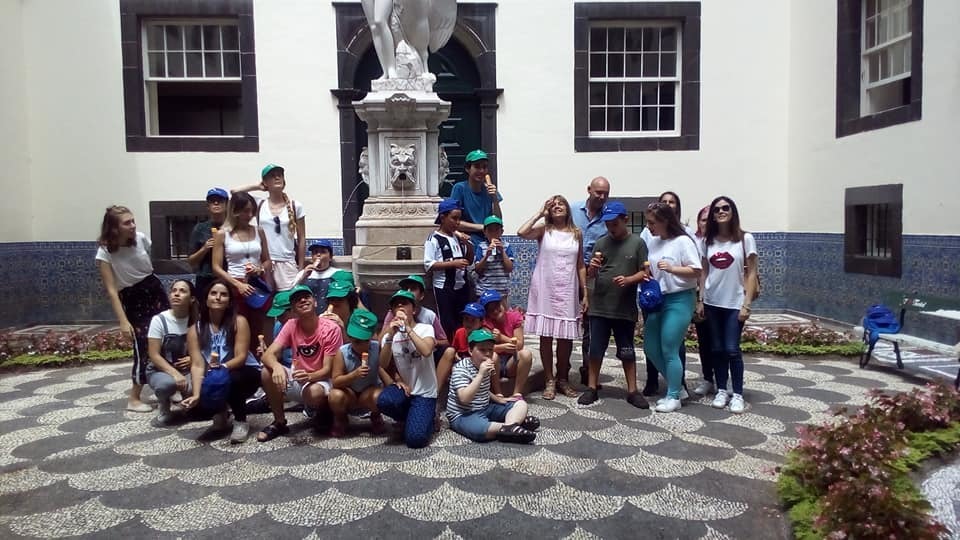 Inclusive Vacation Centre
The Inclusive Vacation Centre runs leisure activities during all the school holidays (Christmas, Carnival, Spring break, Easter, Summer) to occupy the free time of the children and to promote the necessary skills for social interaction.
Vacation Centre started operating in 2013, as soon as the organisation acquired the premises. Many parents requested this service, pointing out a complete lack of such a service in Madeira island provided by the state.
During the holidays the centre offers an all-day program for children from 8:30 to 18:30. "This service is, of course, primarily offered to children with a developmental disorder, but it is important to have also children with no problems here with us. Working with the autistic children during holidays, especially summer holidays, is essential because they could lose the abilities they gained, during such a long period. They need constant stimulation. We keep continuing with the individual therapies as well." says the coordinator. She adds that an important aspect of this service is the fact that it is inclusive. "It is important, especially for the children with no problems, to have contact with autistic children and understand why they are like that, why they behave like that. Because at school they are all together and sometimes children don't understand why this particular boy or girl gets special attention. And this may cause problems, misunderstandings or even bullying".
Daily Activities Centre
In 2017 APPDA-Madeira started to provide another service for young and adults with Autism Spectrum Disorders. The Daily Activities Centre is aimed to promote the process of personal and professional development, autonomy and social inclusion.
The main objective of this program is to prepare the autistic adolescents to the after-school life and engage them in the work environment through internships. After two years since the beginning of this project, five of their users have successfully participated in the internship program, and they managed to establish cooperation that is beneficial for both the youngs and their employers.
"We are showing to the society that these people have different but specific abilities. They are very focused, and whatever they focus at, they often become the best in it. They have of course their limits, at the beginning they need assistance, but they are very determined." As the coordinator says, it is often the first work experience for these young people and sometimes the first possibility for them to feel useful. Consequently, this daily working keeps the young people busy, which is also very important for their families that often cannot pursue them throughout the day, once they finish their education.
Another goal of APPDA-Madeira is to provide support and training to family members and others who work with children with autism. Experts from APPDA train teachers, social workers, and other professionals, about how to work with autistic children. Their support is also directed to families, although they often face negative reactions.
"At the beginning, the idea was to organise regular reunions with parents, but then we gave up on it for lack of their interest. It is difficult because the parents do everything for their children, but they refuse the help for themselves. Some parents still deny the diagnosis of their child. They, for instance, say that they bring their child to our centre because the doctor says it is helping, but refuse that the child has a problem. Some parents accept it, and some don't, but in general, they don't want to talk about it with us, they don't want to expose themselves."
According to Sofia Erra, autism is still a rather unknown and stigmatised topic in Madeira, and even though it might not be easy for the parents, it is still crucial to discuss it not only with them but also with the public.
Therefore, it is essential that there are organisations like APPDA that seek to raise awareness of this issue and help to improve the quality of life for these people and their families.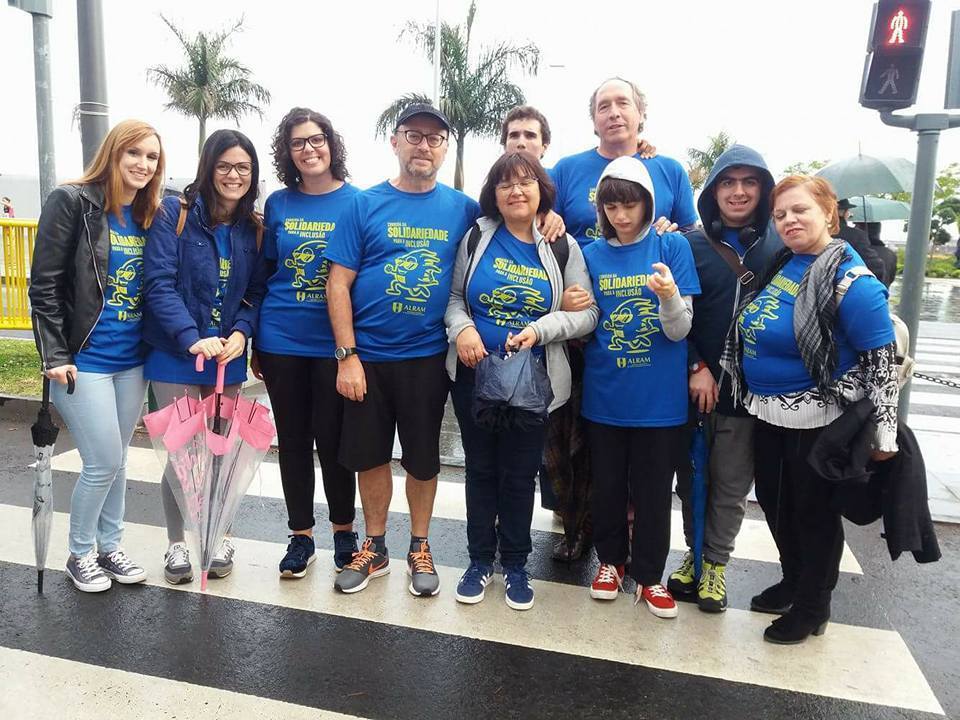 To get more information about Appda Madeira, you can watch this interview with Carlos Nogueira, one of the parents, co-founders of the organisation and current director, and Marilia Silva, the direction secretary, co-founder and also a mother of an autistic child.
Info and contacts: