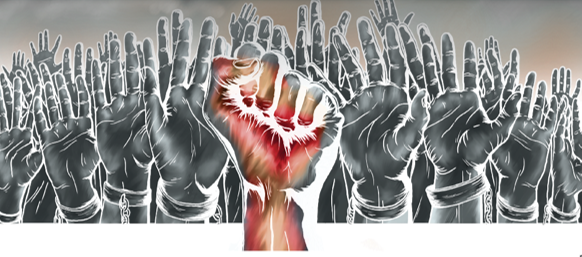 Commonfare presents the 6th National Conference on Precariousness: Modern slavery – precariousness on the labour market
Commonfare.net presents the 6th national conference on precarious work in Slovenia, entitled "Modern slavery: precariousness on the labour market" organized by the Movement for Decent Work and Welfare Society, an NGO dedicated to combating precariousness through research and activism in Ljubljana, Slovenia. Join us on Wednesday, November 28th, from 16:00-19:30 at Mestnega Hall, Ljubljana Museum, Gosposka ulica 15, Ljubljana Slovenia.
The event is already traditional and it is at the same time the oldest event of this kind taking place in Slovenia on the topic of precariousness. This year, the conference will focus on common solutions to precariousness, including: is a minimum wage necessary? Is a Basic Income possible? Can a State with increasing precariousness still be a social welfare state? What are the shared lessons from the experience of Croatia and what can we learn from best practices in Europe? Can the new Slovenian government combat rising levels of precariousness, and how can citizens support this?
Speaking at the conference will be:
Mrs. Ksenia Klampfer, Minister of Labour, Family, Social Affairs and Equal Opportunities;
Mrs. Maja Pleić on behalf of Commonfare.net;
Dr. Srečo Dragos, from the Faculty of Social Work, University of Ljubljana;
Dr. Darja Senčur Peček, from the Faculty of Law, University of Maribor,
Mr. Marko Funkl who leads the project "Cooperation against Precariousness",
Mr. Dejan Navodnik from the NGO Movement for Decent Work and Social Society;
as well as Slovenian youth activists Tjaša Kosar and Borut Brezar.
The conference will be in Slovenian and English languages.
Background: Around 25% of people living in Europe are living in conditions of precariousness, poverty, and social exclusion, inadequately protected by the declining welfare states. Commonfare.net is a collective of activists, researchers, artists and software developers seeking to inform, empower, and connect individuals across Europe to realize how much we have in common, in terms of both challenges such as precariousness and the shared solutions to these challenges, which can only developed through concerted action. Precariousness on the labour market is a reality faced by a growing number of people in all countries of the European Union, but with particular severity at the periphery, as can be seen in Slovenia and Croatia, and especially focused on young workers.
This conference is sponsored by Commonfare.net, which is developed thanks to the project PIE News, that has received funding from the European Union's Horizon 2020 research and innovation programme under grant agreement No 687922.