Croatia is a small beautiful country best known for its turquoise beaches, sprawling national parks, delicious food and stellar football team. But did you know that Croatia is also a young democracy struggling to develop socially and economically, with wages so low most Croatians cannot afford to go to their own beaches, and working conditions so poor that we have one of the highest emigration rates in the Western world?
Two important factors preventing progress are an outdated education system and ultra-conservative gender norms that slow women's empowerment - a key driver of development.
As an example, here is an excerpt from the textbook used in 2018 to teach English in Croatian public schools.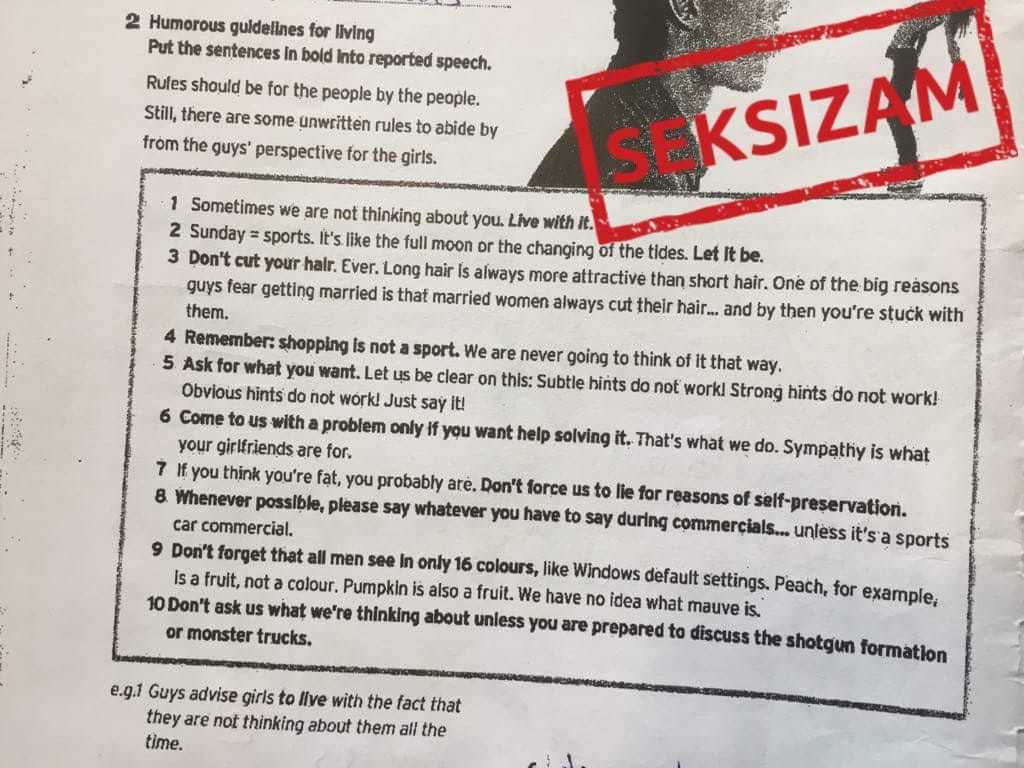 Since our Ministry of Education isn't going to do it, help me crowd-source new "humorous guidelines for living" for Croatian girls and boys. I'll start, and you contribute in the comments!
Humorous Life Guidelines for Croatian Youth
Don't worry about what people think, they don't do it very often.
Common sense is like deodorant. The people who need it most never use it. Be extraordinary and use both!
Everything happens for a reason. Sometimes that reason is that you are foolish and made bad decisions.
Learn from the mistakes of others. You can never live long enough to make them all yourself. - Groucho Marx
NOW YOU GO!
(Just click "join" on the upper right-hand corner, enter an email address and you can comment as yourself or anonymously. )