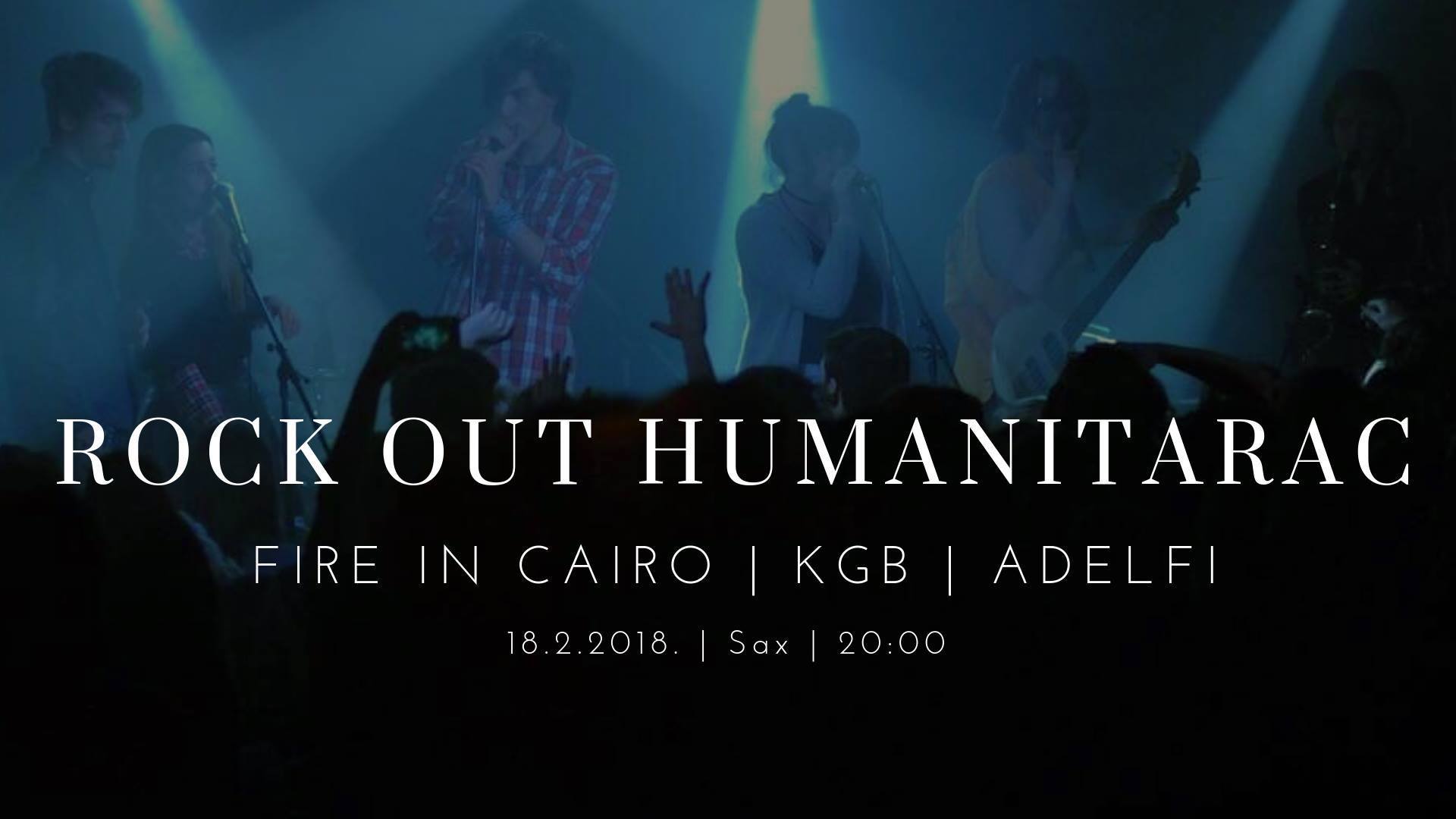 UTORAK 18.12.• VRATA 20:00 • POČETAK 21:00 • PREPORUČENA DONACIJA 20 KNSax - Klub hrvatskih glazbenika i Klasična gimnazija predstavljaju:ROCK OUT - BENEFIT KONCERT:FIRE IN CAIRO • KGB • ADELFI
Maturalac u Grčku definitivno je vrhunac klasičarskog obrazovanja, ali nije to to ako ne ide cijela ekipa. Ovo je tvoja prilika da pomogneš učenicima i učenicama koji nisu u mogućnosti zajedno s ostalim maturantima uživati u suncu na obali Krete.
Sigurno se pitaš što ti dobivaš s tim… Pa, osim što si učinio dobro djelo taman prije školskih praznika, vjerujemo da ti jedan izlazak neće naškoditi.
"Rock Out" je humanitarni koncert Klasične gimnazije, koji se od starog "Rock In" koncerta razlikuje jedino po lokaciji, a uspješno se održava treću godinu za redom.
I ove godine okupili smo mlade bendove koji će se pobrinuti da večer prođe u klasičarskom stilu.
SATNICA:
20:00 vrata
21:00 Adelfi
22:00 Fire in Cairo
23:00 KGB